I'm posting this entire list of my past lives so that more people can be exposed to what is possible once you begin connecting with your own past lives.
This list is not complete and will be added to over time. The lives marked with a question mark are being researched and have not been confirmed yet. I feel strongly enough that they were my past lives that I have included them. While my intuition of past lifetimes has grown over time I'm still not 100% but very close.
This lives are often researched extensively to find my thread or relationship.
I have often had multiple simultaneous lifetimes. The work of Dr. Michael Newton and several others has discovered that we have between 3-7% of reincarnating souls having more than one lifetime at any one period of time.
When we incarnate we bring in a certain amount of energy. Say you incarnate with 25% of your soul energy it leaves your soul in the life between lives area often called heaven with 75% energy for potentially other lifetimes. This extra energy could also be harnessed during a lifetime if a soul decides to take on further challenges. The soul could also come in with higher amounts of energy to begin with if it is taking on what it considers a potentially challenging lifetime say 50-60% of it's available energy.
A refined or advanced soul may come in with 25% energy but this energy is of such high quality that when the going gets tough not as much is needed.
There are several possibilities and potentials in lifetimes for experiencing a human existence. I have gleaned the material for understanding my lifetimes and interaction with other souls from studying the available information and from my own thoughts, meditations, past life regressions and from multiple highly gifted psychics and channels. The ideas, discussion and ongoing development of souls incarnating will continue to influence the journey of souls incarnating on earth.
As you look through my incarnation information I have included links for further reflection and knowledge. As many of you scroll through the list you will be stunned at the many of the names that you see.
I have only shared this list with a few people and they have all seen themselves within many of these lifetimes. This is the intent of sharing this list. I have a strong desire to inform humanity that they are far more than the life they are leading. We are all very powerful and wonderful beings.
If you find yourself intrigued by a certain name research that lifetime and as you are reading about it observe what thoughts come up for you.
I have not only discovered many of my own lives but also the lives of my soul mate.
I have seen many descriptions over the years of soul mates. My understanding and the one that I will continue to share throughout my books is that of a separate half of myself. I inhabit the male side and my literal other half is female. We can switch genders throughout our many lifetimes but I have found only male lives and female lives for my soul mate. My soul mate is my current wife Tracy and I will eventually include a list of her lives. We both are learning together and support each other in our different life missions.
I have also discovered that we all incarnate in groups initially and I have come to understand these as our twin souls and are like siblings. These twin soul groups which every soul is a part of come in as 6 – 12 souls. My twin soul group has 8 souls total.
1. Myself and my soul mate Tracy are as one
2. I will call her Kat and she is listed in my book The Awakening of a Warrior as the Pharaoh queen Hatshepsut. She has discovered almost as many lives as I have after I revealed my list below to her less than a year ago. We will often work closely throughout time to accomplish major goals with not only our soul mates but also our twin soul group. Kat has been mother, daughter, sister and wife throughout time in our mutual goal to help humanity.
3. B is often paired with Kat throughout time. They are closer to soul mates than they are twin souls. One of his lifetimes was as Spartan king Leonidas another chapter I discuss in my new book. My soul mate Tracy was queen Gorgo in that lifetime. As twin soul groups we will support each other in many different incarnations. B has been an architect in may lifetimes building Solomon;s temple as Hiram Abiff and more recently as famous Frank Lloyd Wright who never attended architect school. He didn't need to.
4. I speak of Hercules in my book in a chapter when I was King Idomeneus of Crete during the Trojan war. A picture of the trojan horse dominates the cover of the book. Another lifetime of Hercules you may be familiar with was the US WWII General Patton. I have found many lifetimes of Patton's who also believed in reincarnation.
5. Alexander the Great (ATG) will be in the first chapter of my next book. This twin soul was also at the Trojan war as Achilles and I will discuss a lifetime as the general Rufio in another chapter of the next book supporting another of his incarnations as Julius Caesar. He was also my son Cambyses II  in my chapter as Cyrus the Great. He was also my brother Arjuna when I was king Yudhisthira of India the first chapter of The Awakening of a Warrior. I have discovered many lifetimes working with (ATG).
6. Another twin soul I have discovered and had positively identified by the channel Kevin Ryerson was Dr. Wayne Dyer. Dyer was my brother Sahadeva during the Kurukshetra War in the epic book Mahabharata.He would also be Brother Leo and I would be brother Angelo with St Francis of Asissi. St. Francis is the reincarnation of the current Pope Francis who is implementing many of the reforms that St. Francis did during his lifetime. It's a mission he put off for a long time. I have been a long time follower of Dr. Dyer's work and recently was excited to see that he has started his own past life discovery. Perhaps someday we can work together on this highly evolving process that everyone can benefit from. I'm sure we have worked together in many lifetimes.
7. The only life I have discovered for twin soul Dr. Deepak Chopra is as my brother Nakula. Nakula and Sahadeva were twin souls and when I saw Dr's Chopra and Dyer do a special PBS show together I thought they were like brothers. I have also been a long term fan of Dr Chopra and like twin souls do throughout time he has been a major contributing factor in my personal spiritual development and I hope that someday perhaps some of my insights my help influence him as well.
8. I have an unusually close affinity to this twin soul to the point where I thought I was him in several lifetimes he has had. We have such a close affinity for our twin souls that we will learn what they learn and vice versa. I have found this from my interactions with my soul mate, twin souls and larger soul group which I will talk about next. The prophet Mohamed was supported by almost our entire soul group. I saw all of our soul group as I read the about the life of Mohammed. I will write about his incarnation and what he was trying to accomplish and that our larger soul group was working to inform a group of humanity that was ready to advance. This has happened throughout time with my soul group. I have been with many spiritual masters and then returned to see that their work was continued. You will see this in the list below. Mohammed also incarnated as one of the seven kings of Abraham of which I was one as well as I discuss this lifetime in detail in one of my chapters. He was also the Kurdish Muslim General Saladin and Akbar the Great.
When I studied Akbar's life I had so many of my own life threads I was sure it was me. I guess we have a close affinity with each other doing similar work and of course being a twin soul. Mohammed has reincarnated in Egypt. Saladin was the sultan of Egypt in his lifetime. We often return to areas that we can have the most impact and have deep spiritual roots laid. I think Egypt can potentially be a major factor in taking the religion of Islam to a higher spiritual level. Similar to it's roots in Judaism. Christianity has evolved to higher levels after it was brought to a level to appeal to more people. Christianity is also on the brink of evolving to a higher level.
Judaism is of course the root of both religions and as I study the Kabbalah I find all the information that I have taken a lifetime looking for in a wide range of spiritual and metaphysical teachings. I would recommend the Kabbalah to anyone of any faith because it is not a religion but an advanced set of teachings. Lessons about spirituality where everyone is involved and learning is extremely different from being involved in a one way form of imprinting information. I grew up happily as a southern Baptist but find that I am currently a disciple of all the religions on earth. There have been so many wonderful and fascinating teachers throughout time why limit myself to just one? Reminds me of a quote by the philosopher Socrates when asked what country did he consider himself a citizen of and his replay was that he was a citizen of the world. After discovering all of my many past lives I feel that sentiment fits me perfectly.
I could take a group of these past lives and show you a multitude of interconnections throughout time. Interactions and life purposes shared with my larger soul group for instance. I have discovered several of my soul group throughout time. A couple of famous one's in history were Jesus and Mary Magdalene his soul mate. Jesus and I had many past life incarnations working together as I talk about in The Awakening of a Warrior. The actress Shirley McLaine is in my soul group as is Kevin Ryerson who was my friend during the life of Jesus as John the Apostle. Another member of my soul group which can average between 12 and 20 souls is Michael Tomlinson who I wrote an article with on the website recently.
What is it like to discover a past life and do you have memories within these lives as you do in your current one? Yes, as you begin to connect with these lifetimes the memories will begin to come to you in greater and detail. If I asked you to recall what you ate three weeks ago for dinner your recall would not be instant. You would have to meditate for a moment or maybe longer but eventually you would get a sliver of a memory and then more detail would come through. Maybe you would ask someone you ate with and between the two of you you would work it out. For a long time I wondered what it would be like to meet someone that had recall and Michael Tomlinson arrived.
Here is my list of past lives. I hope that it stimulates your own awakening.
Table of Contents
The Awakening of a Warrior: Past Lives of a Navy SEAL Remembered
Dedication
Acknowledgements
Forward
Introduction
Chapter I              King Yudhisthira of India during the time when the Mahabharata and Bhagavad Gita was written C.3500 BCE
Chapter II             How to Access Your Own Previous life Incarnations
Chapter III           With Pharaoh Menes the Unifier of Upper and Lower Egypt as His Special Forces Nubian Head Charioteer C. 3100 BCE
Chapter IV            Nubian Egyptian Pharaoh Senusret I 1971 – 1926 BCE
Chapter V             With Patriarch Abraham as King Abimelech of Gerar 1800 BCE
Chapter VI            Warrior Sage for Pharaoh Hatshepsut to Traditional Warrior for Pharaoh Thutmose III 1560 BCE
Chapter VII          King Idomeneus of Crete C.1520 – 1470 BCE with Hercules, the crew of the Argo and at the Trojan War
Chapter VIII         Pharaoh Akhenaton's Warrior Sage, Heir to the Throne as Prince Nakhtmin and Exodus with Moses 1470 BCE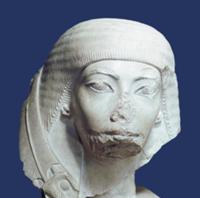 Chapter IX           Son of Biblical Uriah, Benaiah, during King David's Reign and was raised as a brother of King Solomon 967 BCE
Chapter X             Lycurgus of Sparta 820 – 730 BCE, regent, lawgiver and creator of the commonwealth of Sparta
Chapter XI           Numa Pompillius 2nd King of Rome 753-673 BCE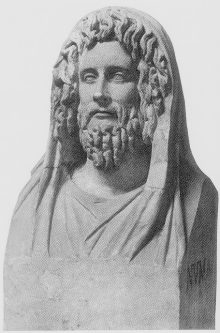 Chapter XII          Thales of Miletus Pre-Socratic Greek Philosopher 624 – 546 BCE
Chapter XIII         A Jewish General in Captivity in Babylon 580 BCE
Chapter XIV         Cyrus the Great 570 – 529 BCE the Unifier of the Persian Empire and Responsible for the Spread of Zoroastorism
Chapter XV          Ananda Cousin and Personal Assistant to Siddhartha Gautama (Buddha) 543 – 440 BCE
Chapter XVI         Greek Philosopher Parmenides of Elea 515 – 450 BCE Founder of the Eleatic School, which influenced Socrates and Plato.
Chapter XVII        Themistocles Greek Politician and General 524 – 460 BCE
Chapter XVIII       Battle of Thermopylae with King Leonidas as Pausanias 480 BCE
Chapter XIX         Athenian General, Thucydides Author of the History of The Peloponnesian War 460 BCE
Chapter XX          Marcus Furius Camillus 446 – 365 BCE 2nd founder of Rome
Chapter XXI         Xenophon Greek Historian, Author, Philosopher, General 430 – 355 BCE
Chapter XXII        Spartan Admiral Lysander Defeats the Athenians during the Peloponnesian War 405 BCE
The Awakening of a Warrior: Past Lives of a Navy SEAL remembered
Book II
Chapter I              With Alexander the Great as Leonnatus 356 – 322 BC
E
Chapter II             Ashoka the Great First Unifier of India and the Spread of Buddhism 304-232 BCE
Chapter III           Maharbal, Hannibal of Carthage's Nubian Calvary General and Military Advisor 216 BCE
Chapter IV            Pinnes of Illyria ruled briefly 230–217 BCE
Chapter IV            Roman GeneralPublius Cornelius Scipio Africanus defeats Hannibal 236–183 BCE
E
Chapter V             Lucias Cornellias Sulla Roman General and Statesman 138 – 78 BCE
Chapter VI            Rufio, Julius Caesar's & Mark Anthony's Chief of Staff 60 – 30 BCE
Chapter VII          Meeting Yeshua as the Roman Centurion Aristotle Onassis and later as a Roman Senator that Helps the Apostles 30 CE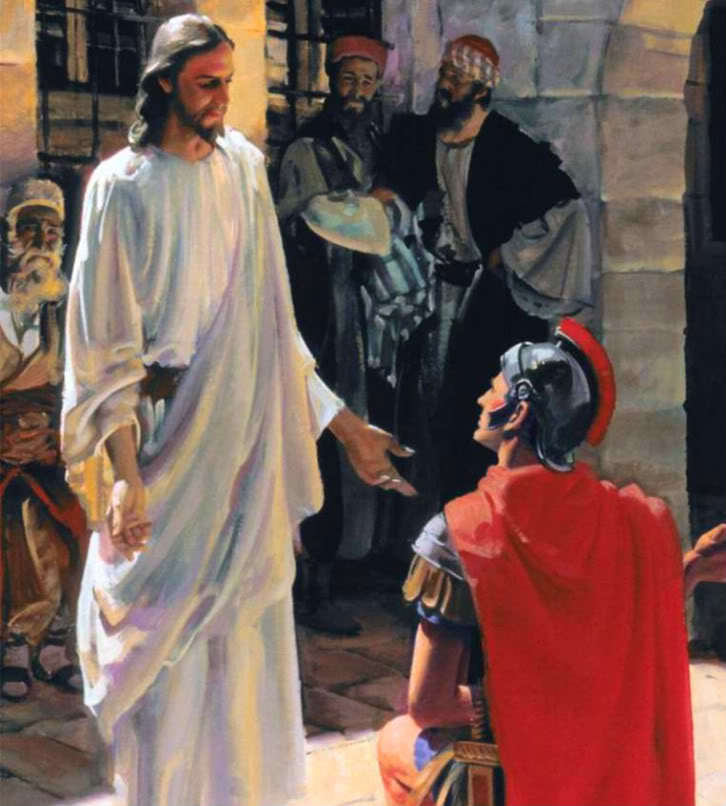 Chapter VIII         Plutarch, Greek Historian 46-120 CE
Chapter IX           Kanishka the Great, Ruled India 78 – 103 CE
Chapter X             Pausanias the Greek traveler and geographer.  110-180 CE. Split w Twin Soul Kathy
Chapter XI           Marcus Aurelius, Roman Emperor April 26, 121 CE – March 17 180 CE
Chapter XII          St. George, born in Lydia in Palestine, was a soldier in the Roman army later venerated as a Christian martyr 23 April 303 CE
Chapter XIII         Constantine the Great, Roman Emperor 27 February 272- 22 May 337
Chapter XIV         Saint Althanasius the Great, 296 – 2 May 373
C
Chapter XV          Saint Augustine of Hippo 13 November 354 – 28 August 430
Chapter XVI         Theodosius the Great, Roman Emperor 346 – 17 January 395
Chapter XVII        Theodosius II, Roman Emperor (10 April 401 – 28 July 450)
Chapter XVIII        ? Pope Leo I (c. 400 – 10 November 461), also known as Saint Leo the Great, reigned from 29 September 440 to his death in 461. He was an Italian aristocrat, and was the first pope to have been called "the Great". He is perhaps best known for having met Attila the Hun in 452 and persuading him to turn back from his invasion of Italy.
ly.
Chapter XVIII       Clovis (466 –  511) was the first king of the Franks to unite all of the Frankish tribes under one ruler, changing the form of leadership from a group of royal chieftains to rule by a single king and ensuring that the kingship was passed down to his heirs. He is considered the founder of the Merovingian dynasty, which ruled the Franks for the next two centuries.
Chapter XIX         Justinian the Great, Roman Emperor (482 – 14 November 565) with soul mate Theodora
Chapter XX          Dazu Huike (487-593) 2nd Patriarch of Chinese Buddhism after studying with Bodhi Dharma
Chapter XXI         Sir Lionel Druid Military King Converts to Christianity at the Behest of Merlin and Joins King Arthurs Court 500 AD
Chapter XXII        Heraclius 575 – February 11, 641 Byzantine Emperor from 610 to 641
Chapter XXIII      Emperor Taizong of Chinese Tang Dynasty (28 January 598 – 10 July 649) Chinese Golden Age
Chapter XXIV       Aldfrith of Nothumbria Ruled early Britain from 685 – 14 December 705 Started a Saxon Golden Age. Author of Beowulf.
The Awakening of a Warrior: Past lives of a Navy SEAL Remembered Book III
Chapter I              Guru Rinpoche the 2nd Buddha. 8th Century.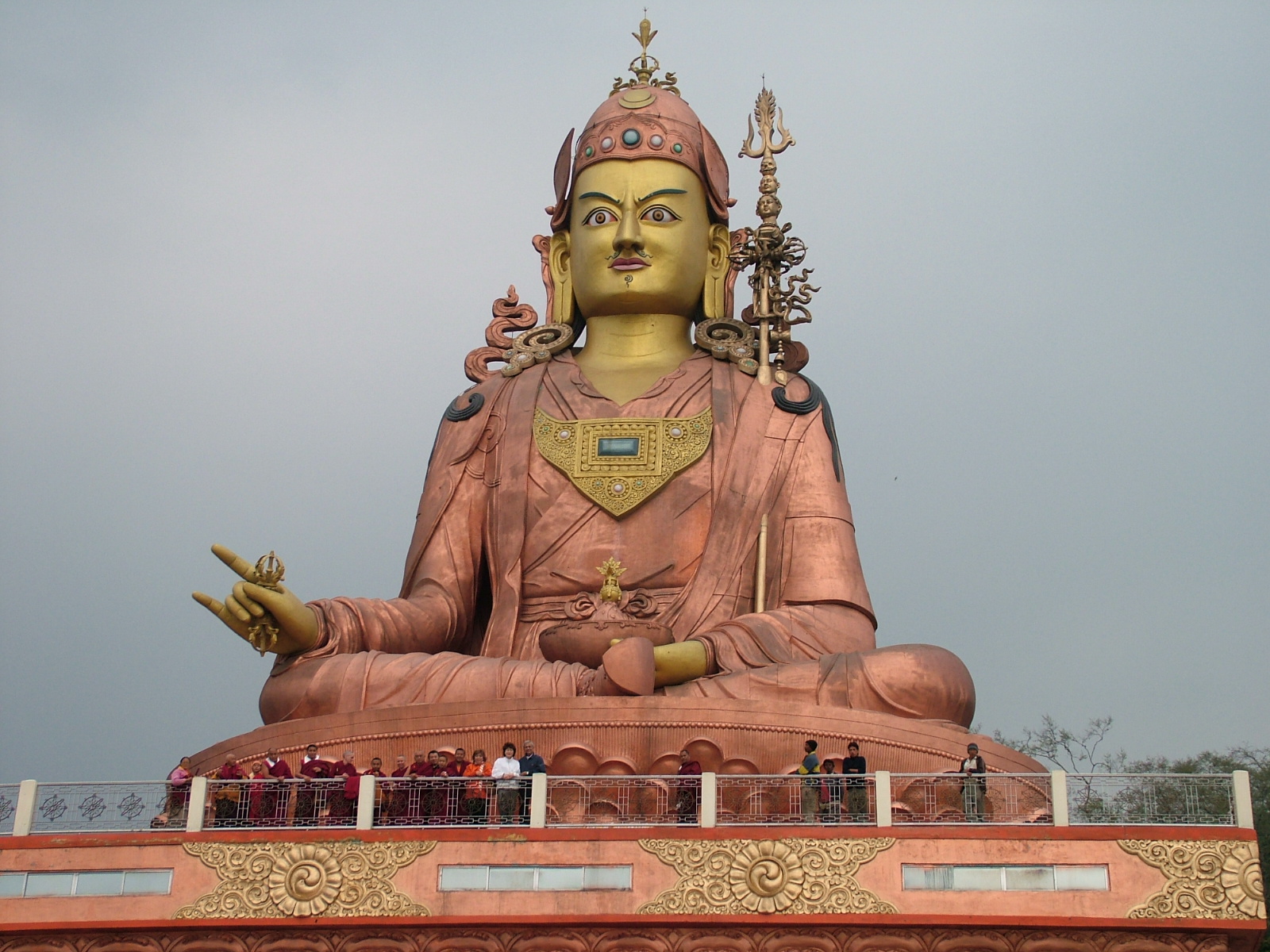 Chapter II             Charlemagne the Great Holy Roman Emperor 742 – 28 January 814
Chapter III           Basil I 830/835 – August 29, 886 Byzantine Emperor
Chapter IV            Rollo 1st Duke of Normandy 846 – 931
Chapter V             Alfred the Great 849 – 26 October 899 King of England
Chapter VI            Harald Fairhair 850 – 933 First king of Norway
Chapter VII          Abd-ar-Rahman III 11 January 889/91 – 15 October 961 was the Emir and Caliph of Córdoba (912–961)
Chapter VIII         Otto the Great 23 November 912 – 7 May 973 King of Germany, King of Italy and Holy Roman Emperor
Chapter IX           Eric the Red 950 – 1003 Norwegian Viking that settled Greenland
.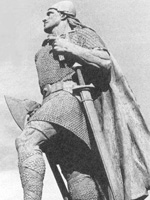 Chapter X             William the Conqueror C. 1028 – 9 September 1087 First Norman King of England
Chapter XI           Raymond IV Count of Toulouse and Tripoli 1043-1105 First Crusade offered the crown of Jerusalem but refused.
Chapter XII          Henry I King of England 1068 – 1 December 1135 youngest son of William the Conqueror
Chapter XIII         Empress Matilda (Twin Soul Kathy) of England  7 February 1102 – 10 September 1167 Daughter of Henry I helps regain the throne for the line of William the Conquerer
Chapter XIV         Everard des Barres Third Knight Templar Grand Master (1147-1151) led the Second Crusade with King Louis VII. Saves the lives of King Louis VII and Eleanor of Aquitaine future wife of Henry II.
Chapter XV          Henry II king of England (5 March 1133 – 6 July 1189), Son of Empress Matilda. Married Soul Mate Eleanor of Aquitaine
Chapter XVI         Roger Bigod, 2nd Earl of Norfolk (1150–1220) With Richard the Lion Heart during the Third Crusade and as a Catalyst of the Magna Carta.
Chapter XVII        Angelo Tancredi of Reiti Knight of the Fourth Crusade to Monk with Saint Francis Of Assisi 1200 in the Fifth Crusade with St Francis as Brother Angelo.
Chapter XVIII       Frederick II 26 December 1194 – 13 December 1250 Holy Roman Emperor King of Jerusalem and Germany. Sixth Crusade.
Chapter XIX         Louis IX (25 April 1214 – 25 August 1270) Saint Louis, was King of France from 1226 until his death. Led the Seventh and Eighth Crusades. Only French king Canonized.
Chapter XX          Edward I (17 June 1239 – 7 July 1307) King of England.  Queen and soul mate Eleanor of  Castile. Ninth Crusade
Chapter XXI         Edward III (13 November 1312 – 21 June 1377) King of England. Son was Edward IV the black prince who was the reincarnation of Alexander the Great.
Chapter XXII        Giovanni di Bicci de' Medici (1360 – February 20/28 1429) was an Italian banker, a member of the Medici family of Florence, and the founder of the Medici Bank.
Chapter XXIII      Richard II (6 January 1367 – ca. 14 February 1400) King of England
Chapter XXIV       Henry V (16 September 1386 – 31 August 1422) King of England
Chapter XXV        Jean II, Duke of Alencon (2 March 1409 – 8 September 1476) Commander of French King Charles VII armies with Joan of Arc 1429
Chapter XXVI       Lorenzo de' Medici (1 January 1449 – 9 April 1492) was an Italian statesman and de facto ruler of the Florentine Republic during the Italian Renaissance. Known as Lorenzo the Magnificent (Lorenzo il Magnifico) by contemporary Florentines, he was a magnate, diplomat, politician and patron of scholars, artists, and poets. He is perhaps best known for his contribution to the art world, sponsoring artists such as Botticelli and Michelangelo. His life coincided with the mature phase of Italian Renaissance and his death coincided with the end of the Golden Age of Florence.
Chapter XXVII     King Richard III King of England (1452 – 1485)
From Warrior to Sage: Past lives of a Navy SEAL Remembered
Book IV
Chapter I              Jean Parisot De Valette 4 February 1495 – 21 August 1568 Grand Master of the Knights Hospitaller during the Great Siege of Malta
Chapter II             Henry Howard, 1st Earl of Northampton 25 February 1540 – 15 June 1614 Part of a group of Nobles that helped write Shakespeare's plays
Chapter III           Yi Sun-shin April 28, 1545 – December 16, 1598) was a Korean naval commander, famed for his victories against the Japanese navy during the Imjin war in the Joseon Dynasty, and is well-respected for his exemplary conduct on and off the battlefield not only by Koreans, but by Japanese Admirals as well. Military historians have compared his naval genius to that of Admiral Horatio Nelson.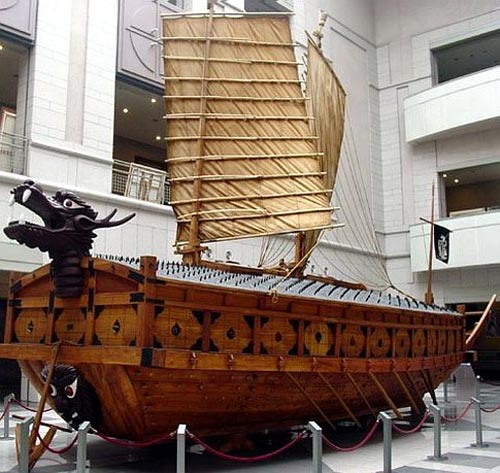 Chapter III           Sir Walter Raleigh 1554 – 29 October 1618 Instrumental in defeating Spanish Armada and colonization of North America. Lover of Queen Elizabeth I (Twin Soul Kat)
Chapter IV            Gushi Khan 1582-1655 Enabled the 5th Dali Lama to establish political control of Tibet and was crowned King of Tibet
Chapter V             Terao Magonojo (1611 – 8 November 1672) Samurai Apprentice with Musashi Miyomoto (Michael Tomlinson)
Chapter V           ?John III Sobieski 17 August 1629 – 17 June 1696, from 1674 until his deathKing of Poland and Grand Duke of Lithuania, was one of the most notable monarchs of the Polish–Lithuanian Commonwealth. Stopped the Ottoman Turks in Vienna on September 11.
Chapter VI            Charles II, Monarch of England, Scotland and Ireland 29 May 1630 – 6 February 1685
Chapter VII          Florent-Jean de Vallière (1667–1759) French Artillery Lieutenant-General of King Louis XIV Armies
Chapter VIII        Peter the Great, Tsar of Russia  9 June or 30 May 1672 – 8 February or 28 January 1725
Chapter IX           Antonio Lucio Vivaldi 4 March 1678 – 28 July 1741 Italian Baroque composer
Chapter X             Frederick the Great (January 24, 1712 –August 17, 1786) King of Prussia (1740–1786)
Chapter XI           Charles Theodore, Prince-Elector, Count Palatine and Duke of Bavaria (December 11, 1724 – February 16, 1799)
Chapter XII          Tecumseh (March 1768 – October 5, 1813) Native American leader of the Shawnee.
Chapter XIII         Horatio Nelson, 1st Viscount Nelson, (29 September 1758 – 21 October 1805) Admiral British Navy. Mistress in later life Emma, Lady Hamilton was an early incarnation of soul group and occasional twin soul Actress Shirley McLaine
Chapter XIV         Colonel Nathan James Johnson with George Washington at Valley Forge and a Congressman with Thomas Jefferson 1776
Chapter XV          General Pierre Jacques Étienne Cambronne(26 December 1770 – 29 January 1842) Commander of the Old Guard with Napoleon 1806. Prevented the army of Napoleon from being annihilated after defeat and retreat from Waterloo.
Chapter XVI         Brigadier General Lewis Addison Armistead
(February 18, 1817 – July 5, 1863) From the Mexican War to the Civil War battle of Gettysburg
Chapter XVII        Major General William Tecumseh Sherman (February 8, 1820 – February 14 1891) Union Army Civil War.
Chapter XVIII     Geronimo June 1829 – February 17, 1909 Apache warrior shaman
Chapter XIX         Sitting Bull 1831 – December 15, 1890 Lakota Tribal Chief
Chapter XX          Edward VII (Albert Edward; 9 November 1841 – 6 May 1910) was King of the United Kingdom and the British Dominions and Emperor of India from 22 January 1901 until his death.
Chapter XXI         Admiral Togo Heihachiro (27 Jan 1848 – May 30 1934) Defeated Russian fleet during Russo-Japanesse war 1904-1905
Chapter XXI         Ludwig II (25 August 1845 – 13 June 1886) King of Bavaria Castle Builder
Chapter XXI         William Randolph Hearst April 29, 1863 – August 14, 1951 was an American newspaper publisher who built the nation's largest newspaper chain and whose methods profoundly influenced American journalism.[2] Hearst entered the publishing business in 1887 after taking control of The San Francisco Examiner from his father. Moving to New York City, he acquired The New York Journal and engaged in a bitter circulation war with Joseph Pulitzer's New York World that led to the creation of yellow journalism—sensationalized stories of dubious veracity. Acquiring more newspapers, Hearst created a chain that numbered nearly 30 papers in major American cities at its peak. He later expanded to magazines, creating the largest newspaper and magazine business in the world. Long time mistress Marion Davis was soul mate.
Chapter XXII        WW I Tank Commander with Patton
Chapter XXIII      ?Mohammad Mosaddegh (16 June 1882 – 5 March 1967), was the democratically elected Prime Minister of Iran from 1951 until 1953, when his government was overthrown in a coup d'état orchestrated by the British MI6 and the American CIA. An author, administrator, lawyer, prominent parliamentarian, his administration introduced a range of progressive social and political reforms such as social security, rent control, and land reforms. His government's most notable policy, however, was the nationalization of the Iranian oil industry, which had been under British control since 1913 through the Anglo-Persian Oil Company (APOC / AIOC) (later British Petroleum or BP).
Chapter XXIV       Lt. Ronald W. Reeves, Tuskegee Airman During WW II (1924 – Killed in Action 24 March, 1945)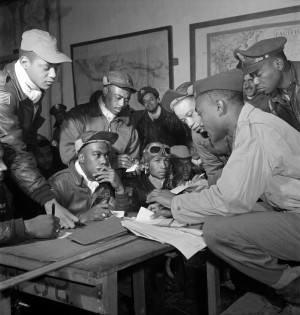 Chapter XXV        Olof Palme Prime Minister of Sweden
(30 January 1927 – 28 February 1986) was a Swedish Social Democratic politician, statesman and prime minister. A longtime protégé of Prime Minister Tage Erlander, Palme led theSwedish Social Democratic Party SAP from 1969 until his assassination in 1986, and was a two-term Prime Minister of Sweden, heading a Privy Council Government from 1969 to 1976 and a cabinet government from 1982 until his death. Electoral defeats in 1976 and 1979 marked the end of Social Democratic hegemony in Swedish politics, which had seen 40 years of unbroken rule by the party. While leader of opposition, he parted domestic and international interests and served as special mediator of the United Nations in the Iran–Iraq War, but returned to power as Prime Minister after electoral victoriesin 1982 and 1985.
Chapter XXVI       Navy SEAL to Warrior Sage
(September 27, 1960 –)